What is a DropShipping Store?
By:
Simon Birch
12 December 2020
Categories:
Tags:
What is a DropShipping Store?
A DropShipping store is when you own the actual properties of the store, i.e the web domain, and the website, but the products you don't own. DropShipping is where you re-sell products that are cheap to purchase directly (if you know where to get the products from) and sell them directly through your store at a mark-up.
Can I make money through DropShipping?
Yes, very easily. But it takes time, research and patience.
We all know where products mainly come from is China. When we import products there's a lot of options or variations of products. Importing this manually is impossible, and then in some instances, you have to translate the content and remove content that you don't want your customers to see things like Chinese bands and Chinese packaging images.
Once you have at least 100 products into your store, then you can promote via SEO (if the products are SEO Friendly) and setup PPC ads to drive direct traffic to your products.
Here is a recent Screenshot of a store we setup:
On average you can at least make a 100% profit on each item sold.
Why do I need to do Research?
Research is vital for DropShipping. Think of a product like TV's or bespoke Watches for men, there are so many online websites selling these types of products and your new website will be competing against larger stores that have a High Website Authority so your products will be in direct competition with those suppliers.
Keyword Research and Product Research is the key to a successful DropShipping Store.
Example: HoodiesforMen.co.uk
1, We got asked to find a niche in Men's clothing – Niche – Hard
2, We researched the Competition – Hard
3, We researched the trend – Upcoming
4, The search term "Hoodies for men" has around 44,000 search visits in the UK per month, and over 441,000 searches Worldwide – Wow
*Don't presume if you have a store like this that you will get 44,000 visits per month. In reality, even with the best SEO practices in place, you will be lucky to get 5% of that volume of traffic. Remember you have competition so its best to do Competition Analysis too.
5, We got lucky and managed to purchase the search term as a domain hoodiesformen.co.uk – Good
Google suggests" keyword terms in a domain name have no value anymore" We disagree as if its a popular search term, you build your website around that and it certainly improves on-site SEO.
6, We searched for suppliers and luckily enough there was thousands of Hoodies and many designs to implement into the store.
So why did you choose a hard DropShipping niche?
We are SEO experts and we know how to get the maximum publicity for your products. As its a popular search term, and they are just doing Hoodies in-time will be top of the search engines via on-page SEO and Product E-Commerce SEO. The competition stores have tracksuits and other related products like an Adidas Hoodie.
We look at the upcoming trend, the volume of estimated traffic and the combination of sales for that product.
In DropShipping we don't use brands as you will be asked to take the branded products down by the brand and could result in a Lawsuit. The only way to sell the branded product is to become an affiliate of their store.
Shopify – Starting from £25 a month

Shopify DropShipping Plugin from £45 a month for 25 products

WordPress Hosting £3.20 a month

(or free for a year if you choose 1 of

our DropShipping packages)

DropShipping Plugin from £80 Lifetime
There are additional plugins that you can purchase on both Content Management System (CMS) like upsell, Discounts, Promos etc..
So how do we set up a DropShipping Store?
To setup, a store is easy enough, but it takes seconds to import a product, but 10 minutes or so to improve that product for your language and give it the SEO enhancements the product needs.
Research – research a niche, competition, keyword and trend. Don't just look at the highest competition, look at websites that would be similar to yours, do your research, it will pay off in the end.
Website – purchase your desired domain name, with an SSL certificate. (SSL is an encrypted authority on your website to accept payments).
Hosting – If you just intend to have 1 website, then look at Namecheap.com WordPress hosting. The servers are fast and capable of handling your data and traffic requests. If you intend to have up to 5 websites look into shared hosting, and any more than 5 websites look into a VPS.
Setup – Point the domain to your hosting, Install the CMS and design. There are literally thousands of designs available for WordPress.
Install DropShipping Plugins – You can get the AliDropShip plugin. By far the best we have used. They have many DropShipping Addons available.
Import Products  – you will be able to import thousands of products to your website via the AliDropship Plugin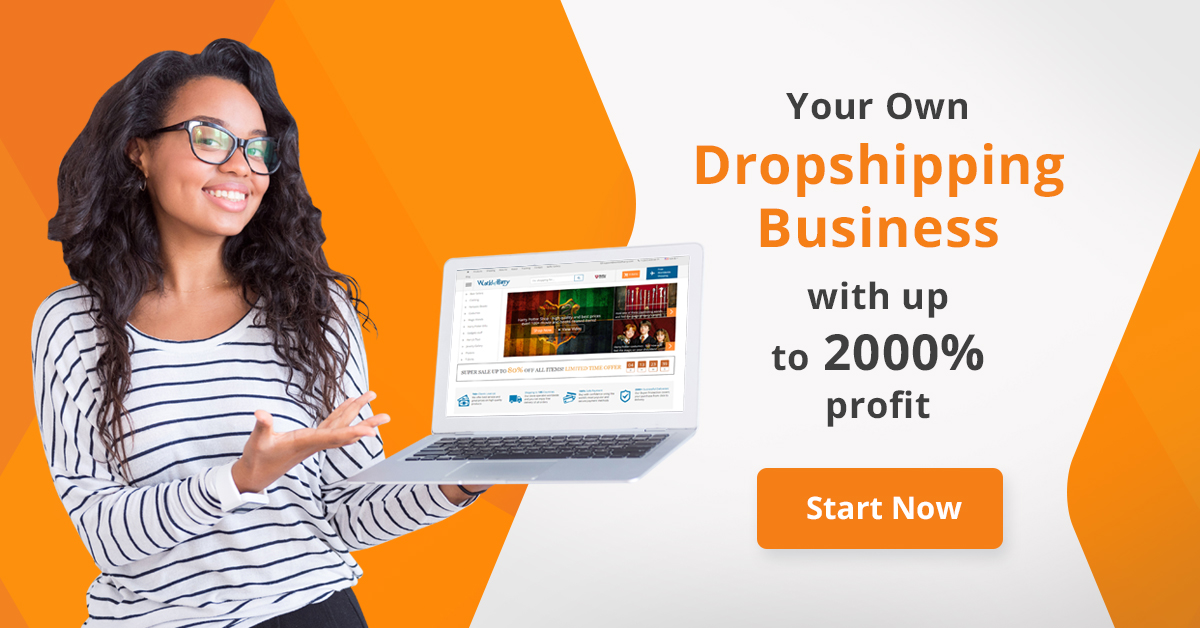 SEO – Complete onsite SEO and Product SEO
We can do this for you for a one-off fee or a paid monthly option with Free Hosting for the first year! If you need a store or you want some more information then email us at justifydigital@gmail.com
Can we use a different Dropshipping CMS like Shopify?
Yes, you can, but there are differences. If you use a hosted platform like Shopify, all your data is secured by them. This means that your customer database is hard to get hold of and change if you used/or wanted to change to a different CMS. For the price of the additional DropShipping plugins and Shopify fees, you would be best to have a Trusted SSL self WordPress hosting.
If you have your own website you retain all the information.
Conclusion
Please remember we don't purchase any product for the DropShipping Store. We get paid for our product and then pay the supplier. What's left is your profit:
Average Hoodie sold in the UK price from £35-£50
Product from Supplier – £13
Our Product selling for  – £28.99
Profit £15.99
When we import the products we make sure the supplier does free Shipping.
If you need a store or you want some more information then email us at justifydigital@gmail.com